NEW STYLE PARTY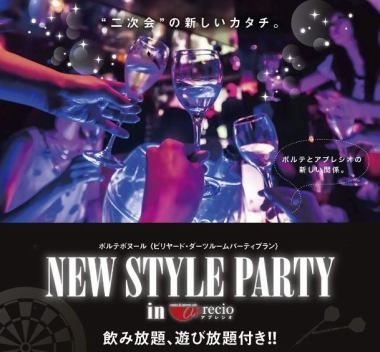 Is one push content of our shop.There banquet performance of up to 120 people!
Wedding 2 next meeting, band LIVE, social gatherings, such as a large banquet in the company all ...
All of the above, we in our shop!
In amusement space charter, with all you can drink alcohol, soft drinks!
Flyer is an example of a plan.For more information, please contact us.